The Republican Commitment to Safe Communities



Secure the Border
and

Combat Illegal Immigration
Record illegal border crossings under this Administration have led to more drugs, more crime, and a demoralized Border Patrol who are hamstrung from carrying out their law enforcement mission. The situation at the border has become both a national security and humanitarian crisis and must be addressed immediately.
3,817,180 illegal border crossings under President Biden
900,000 Known "Got-Aways"
Individuals from over 160 countries have crossed the border
Show our plan to regain control of the southern border
We have a plan to regain control of the southern border:
Fully fund effective border enforcement strategies, infrastructure, and advanced technology to prevent illegal crossings and trafficking by cartels
End catch-and-release loopholes
Require proof of legal status to get a job
Eliminate welfare incentives
In 2021, our southern border erupted into chaos and ever since the Biden administration has been in denial about this unprecedented crisis. The American people deserve safety and security and a Republican majority that delivers common sense solutions, not dangerous policies that weaken law enforcement and open our borders.
Timeline of Biden's Border Crisis
January 21, 2021
President Biden stopped construction of the border wall.
President Biden unveiled an immigration bill to grant amnesty for over 11 million illegal immigrants.
President Biden issued a 100 day halt to deportation. This order was quickly halted by a federal judge.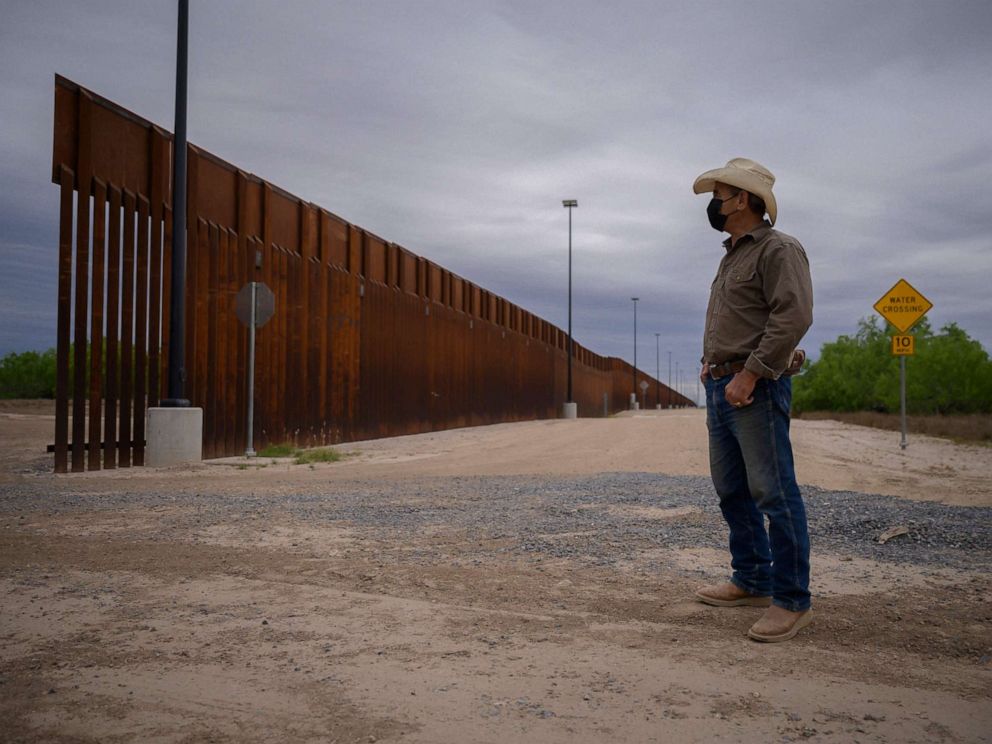 March 16, 2021
At the southern border, Leader McCarthy warns that suspects on the terror watchlist will exploit Biden's border policies and attempt to cross illegally into our country.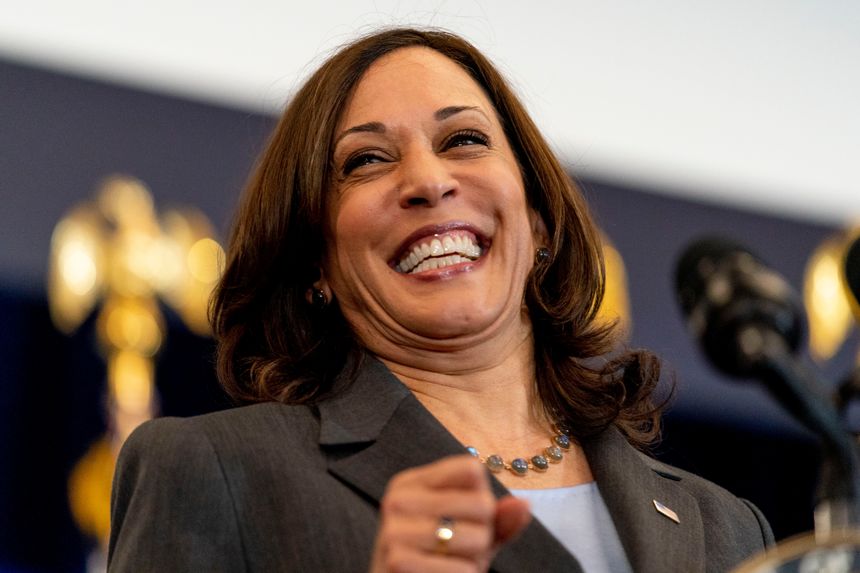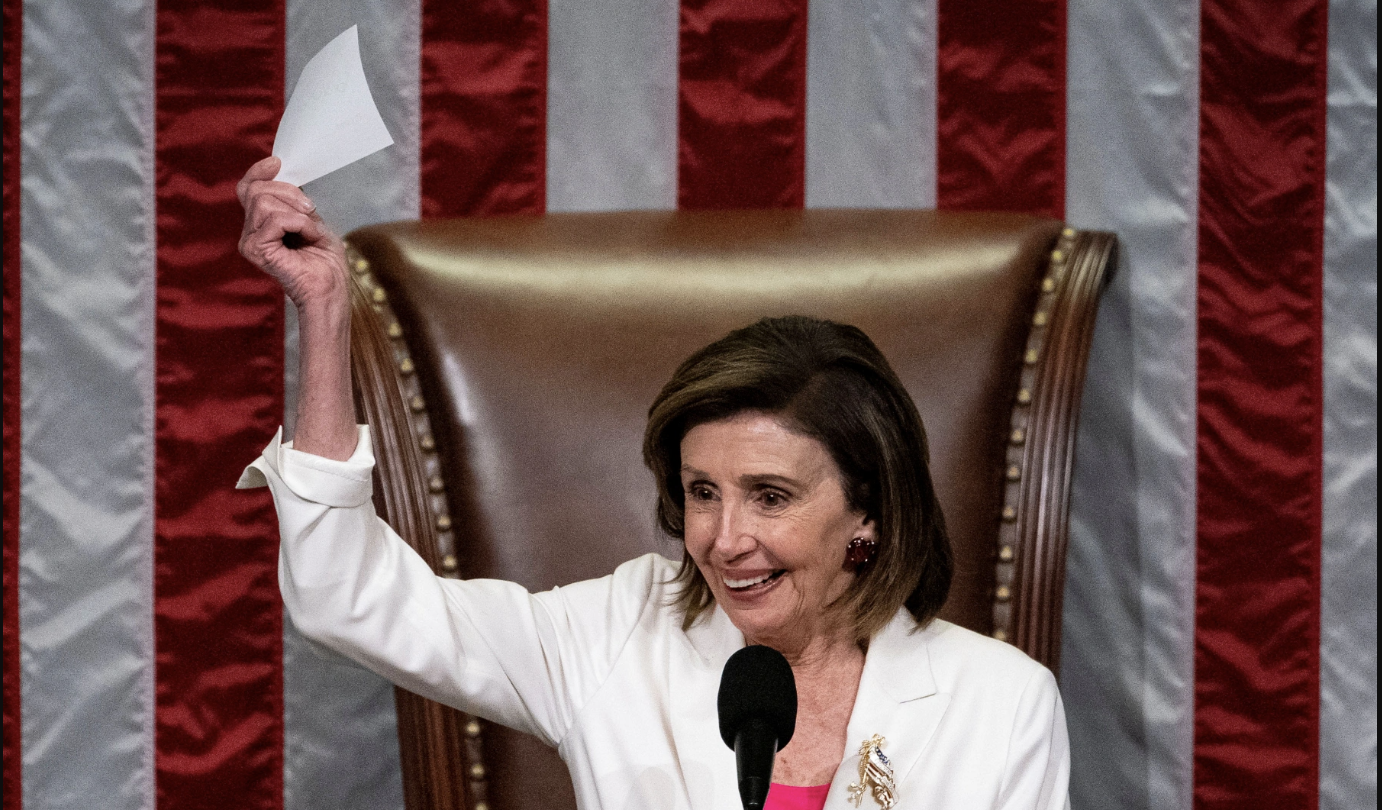 November 19, 2021
House Democrats passed Build Back Better, which included mass amnesty for millions of illegal immigrants.
April 1, 2022
The Biden administration announced the end of Title 42, effective on May 23rd. This decision was preemptively blocked by a federal judge on May 20th.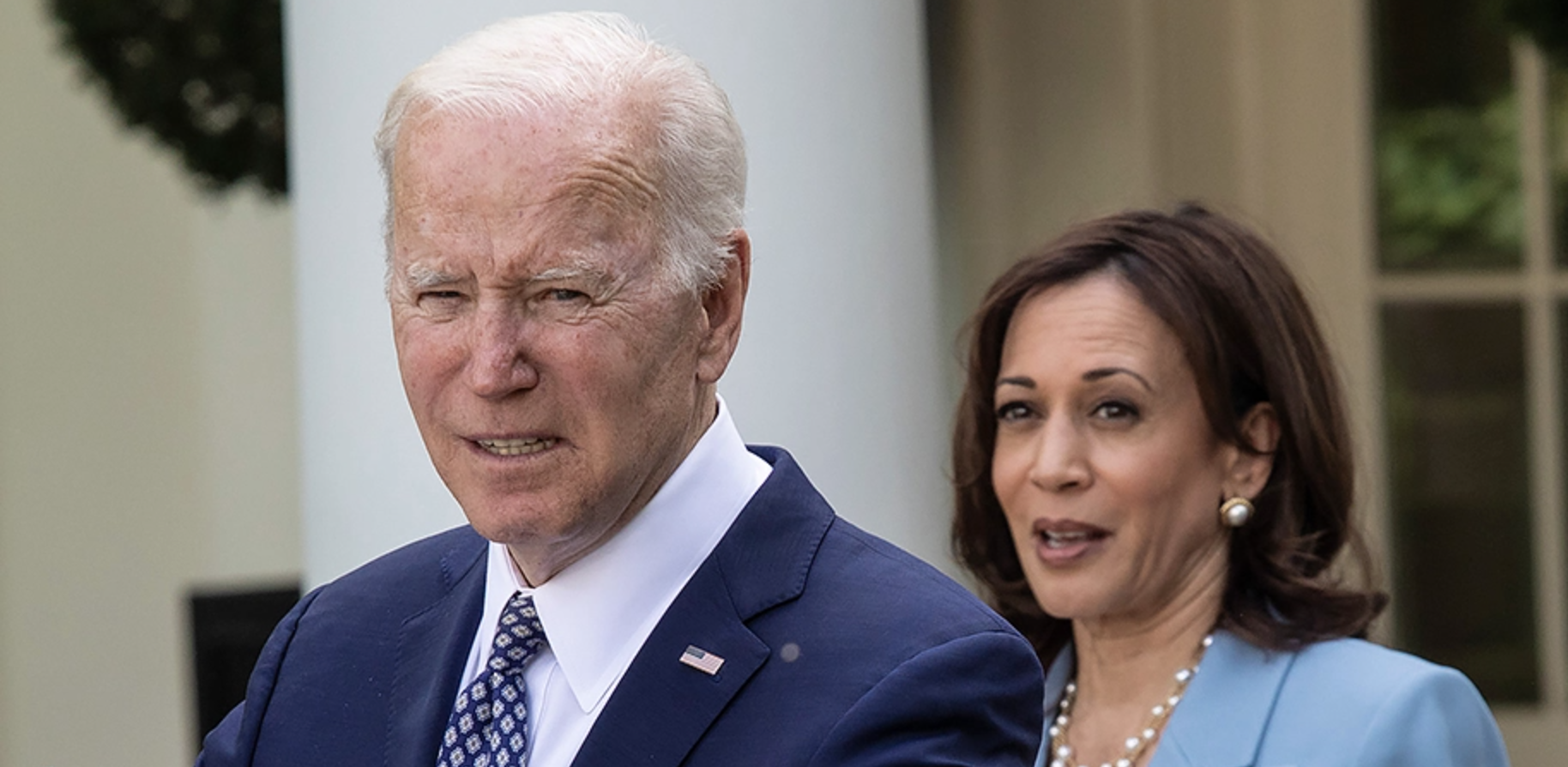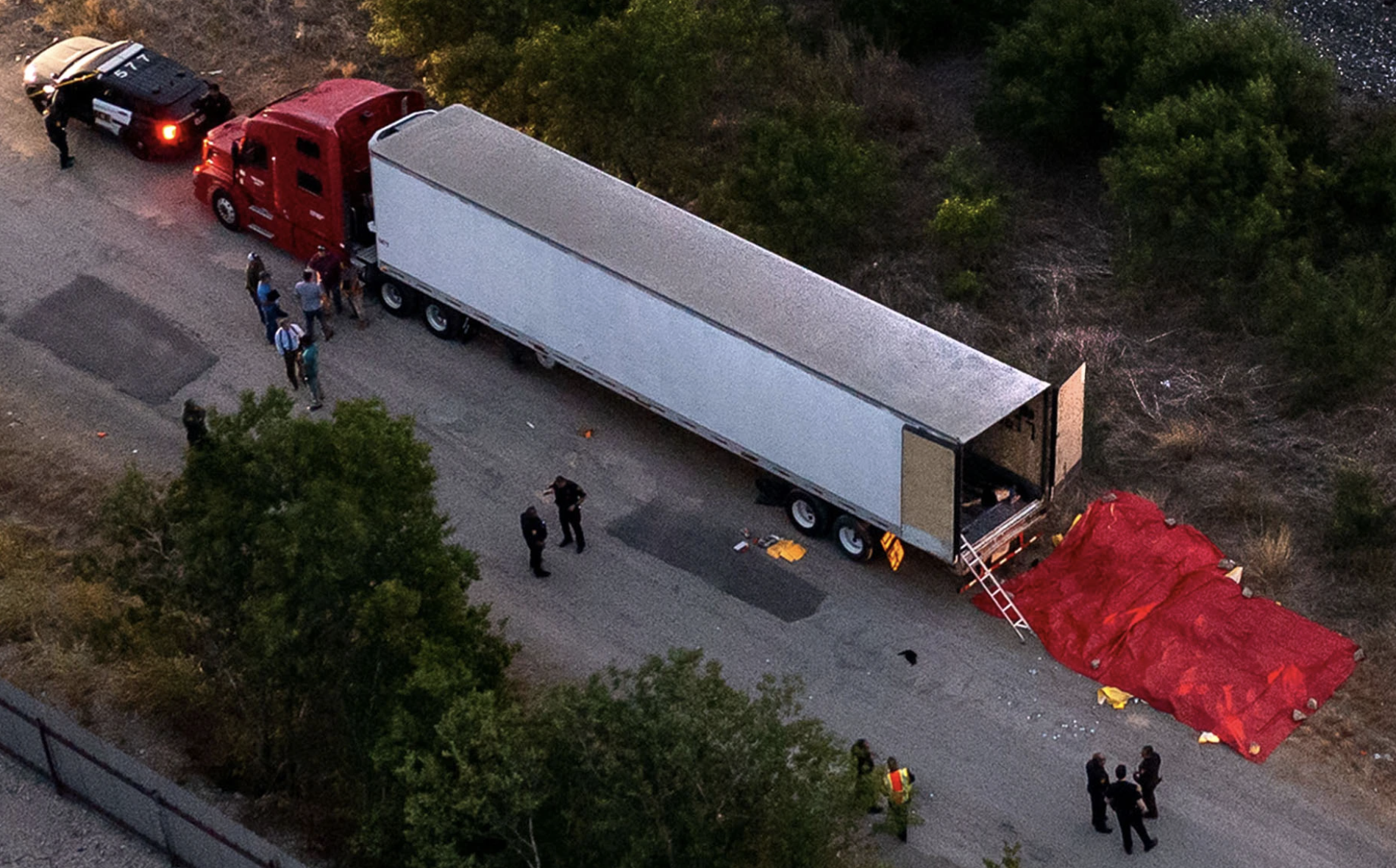 September 11, 2022
Vice President Kamala Harris falsely claimed the southern border is "secure" despite a record two million known illegal border crossings in the fiscal year.
illegal border crossings under Biden—larger than dozens of U.S. states
"gotaways" under Biden's watch
pounds of deadly fentanyl found at the border—enough to kill every American almost thirteen times over
terrorist suspects crossed illegally in the last 12 months—that we know of. Nearly 4x more than the past 5 years COMBINED.
Border Visits by Joe Biden in 42 Years
The rule of law is being destroyed here. The violent behavior we're seeing from the cartels — the cartels call my office saying they're gonna kill my deputies — and the things we've seen… our quality of life not just on our borders, but in America is being diminished.
Mark Dannels, Cochise County Sheriff 
What is the number one killer of Americans ages 18-45?
Fentanyl. Most illegal fentanyl is produced in Mexico or China and snuck into the United States through the open Southern border.
How many Americans die every day from fentanyl?
More than 200 Americans are poisoned and die every day from fentanyl—the equivalent of a commercial jet crashing. Yet this crisis has gone largely unnoticed and unaddressed by Democrats in Washington.
This administration says it is just Central American countries, but in just one week in the Yuma, Arizona, sector we've seen people illegally enter from countries like Egypt, Russia, Armenia, Georgia, Haiti, Niger, Portugal, and Uzbekistan… There is no better time for them to come into our country than now.
Reduce Crime
and
 Protect Public Safety
As a result of "Defund the Police" efforts, law enforcement officers across the country are facing the toughest working conditions in years—to say nothing of the liberal prosecutors and district attorneys who fail to do their job and keep criminals off the streets. At the same time, illicit fentanyl is flowing into our country and robbing an entire generation of Americans from a chance at the life they deserve.
Highest murder rate in over 20 years in 2021
20 year high of intentional killings of law enforcement
300 Americans die from fentanyl poisoning every week, the leading cause of death for adults 18-45
Show our plan to uphold law and order across America
We have a plan to uphold law and order across America:
Support 200,000 more police officers through recruiting and retention bonuses
Oppose all efforts to defund the police
Crack down on prosecutors and district attorneys who refuse to prosecute crime, while permanently criminalizing all forms of illicit fentanyl
Democrats are the party of crime. As a direct result of their 'defund the police' and soft-on-crime policies, cities across America have suffered a stark increase in crime, including record-breaking homicides last year.
More police officers were murdered in the line of duty during President Biden's first year in office than any year since 1995—many of whom were killed in ambush-style or unprovoked attacks.
Defend America's National Security
President Biden has managed America's security from a position of weakness and incompetence. He failed to stand up to the brutal Chinese Communist Party, sought to cut deals with the radical Iranian regime that would endanger America and our ally Israel, promoted Russian energy, and directly caused the disastrous withdrawal from Afghanistan that killed 13 brave U.S. service members. This America Last foreign policy endangers us all.
$7 billion in U.S. military equipment left behind following the botched Afghanistan withdrawal
The percentage of Americans who have "a great deal of trust and confidence" in the U.S. military
The Chinese navy is now the largest in the world, with roughly 360 vessels in their fleet.
Show our plan to defend America's National Security
We have a plan to provide for the common defense and restore America's standing on the world stage:
Invest in an efficient, effective military
Establish a Select Committee on China
Exercise peace through strength with our allies to counter increasing global threats
Weakness invites aggression, and the Biden administration's weakness on the world stage has emboldened our adversaries. We cannot afford to make the same mistakes we did with Afghanistan and Ukraine when it comes to China. Now more than ever, we must prioritize our national security.